Work with Us!
CMHA WW is a vibrant, challenging and exciting place to work. We are a team committed to inspiring and supporting people to achieve the quality of life they desire. We build human connections through client and staff interaction, putting people at the centre of everything that we do. We offer an inclusive, innovative, and collaborative work culture that helps us deliver exemplary service. At CMHA WW, we care about the development, safety and well-being of our employees.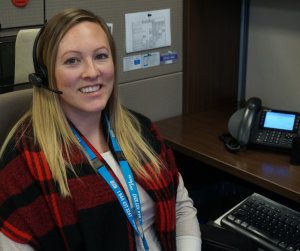 If you want to work in mental health, in my opinion this is where you want to be.

Scott Grant, Mental Health Clinician
---
Please note that when the closing date passes, the posting will be taken down and no new applications will be accepted.
Questions regarding CMHA WW recruitment can be directed to: recruitment@cmhaww.ca Thank you!
---
Values

---
Who Works at CMHA
Our recruitment strategy focuses on investing in the best, diverse talent who support our client-centred approach and deliver groundbreaking, innovative programs and services. Our staff includes (but is by no means limited to):
Mental Health Clinicians
Service Coordinators (Here 24/7)
Nurses
Support Coordinators
Occupational Therapists
Clinical leads
Peer Support Workers
Psychiatrists
Dietitians
Administrative and Corporate Services Professionals (Finance, Human Resources, Communications, Philanthropy, etc.)