Employment Services assists individuals with disabilities in Waterloo Region and Wellington County to obtain competitive, paid employment. A range of employment supports are offered through three programs: Bridging Employment Supports, Links To Work, and New Directions (New Directions is available by internal referral only, within CMHA).
CMHA WW is a sponsoring partner in the Making Cent$ of Abilities Coalition, a local initiative highlighting the economic benefits of employing persons with disabilities and the available supports for employers in doing so. Click here to view a new online resource published by the coalition.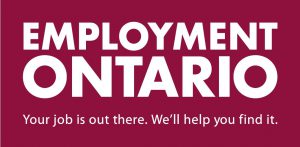 Employment supports include:
Individualized information and referral
In-depth assessment of employment goals and barriers
Personal employment planning
Service coordination to help meet your employment goals
Pre-employment/ job search/ interview skills
Individualized Employment Wellness Support and Marketing plans
Job development
Job maintenance coaching
Job Developer, Tim Frey participated in a discussion on 'The Power of Investing in a Diverse Workforce – Essential For Business' for employers, please view below:
Bridging Employment Supports (BES) and Links to Work (LTW) comply with Ontario's personal and personal health information privacy standards. The BES and LTW programs, as part of CMHA WW, a health service provider, deliver the Ontario Employment Assistance Services under an agreement with the Ministry of Advanced Education and Skills Development. The Ministry collects your personal and personal health information in accordance with the Freedom of Information and Protection of Privacy Act, (FIPPA) as well as the Personal Health Information and Protection Act (PHIPA).