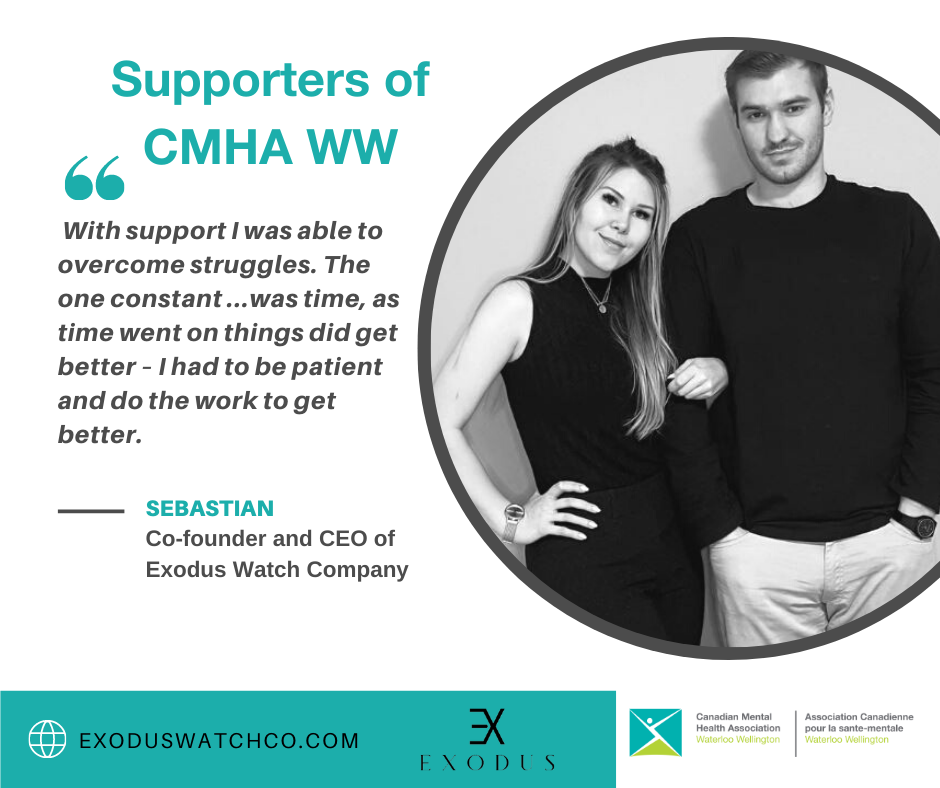 With time, things get better. The Exodus Watch Co. was born out of struggles by two entrepreneurs. Sebastian, 28 and Aundrea, 27 started Exodus in 2021, mid-pandemic. Aundrea, as many of us can relate, was struggling with the uncertainty of the pandemic and when things would get better, and Sebastian having been through a personal journey with mental health assured her to give it time.
"Six years ago, I struggled with my mental health, and I got to a point where I felt like things wouldn't get better. However, with support I was able to overcome struggles. The one constant during my struggles was time, as time went on things did get better – I had to be patient and do the work to get better. Time helped and I wanted to give back to the mental health field, as I benefitted from the resources that I used. With that construct of time, affirmation, and goals, what better representation than a watch that can be engraved." says Sebastian.
The Canadian-based retail watch company aims to provide individuals with high-quality watches and user experience while also advocating for positive mental health, and they are the latest partners of the Canadian Mental Health Association Waterloo Wellington. Exodus donates 10% of profits towards mental health initiatives that will better the lives of those struggling with mental health right here in Waterloo Wellington. Engraving/personalization is offered at no extra charge when you purchase a watch from Exodus as an incentive add an affirmation that means something to you or to commemorate an occasion.
Sebastian Wasilik recently graduated from the University of Guelph Marketing Management program and Aundrea Johnson is a graduate of the Conestoga Accounting and Auditing program. The duo credit the Venture Program through Conestoga College as a huge factor in their growth as entrepreneurs and getting The Exodus Watch Co. off the ground.
Looking to the future, Aundrea and Sebastian would love to be a top partner– the more the Exodus Watch Co. grows the better we can support mental health in our community.  .
To learn more about Exodus Watch Co., visit: exoduswatchco.com/