Returning to school in the fall is an anxious time for both parents and students. These feelings are only magnified when your child suffers from mental health challenges. "Supporting our Children's Mental Health as they Return to School" is a web-based discussion, aimed to help parents use the tools and skills they have to support their children this fall. Parenting author and mental health advocate, Ann Douglas, will be the keynote speaker for the discussion, followed by a panel of educators and parents, to share their knowledge about supporting children and youth exhibiting mental health struggles as they get ready to return to school.
View the recording online here.
Featured Speaker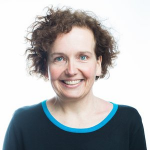 Ann Douglas is a bestselling parenting author and the weekend parenting columnist for CBC Radio. She is the creator of The Mother of All Book series and the author of Happy Parents, Happy Kids and Parenting Through the Storm. 
Followed by a panel discussion including:
Ann Douglas, Bestselling Author, CBC Radio Columnist
Holly Sabara, Chair of Parents for Children's Mental Health and CMHA WW Family Council
Jennifer Meeker, Upper Grand District School Board, Principal
Kellie Angerilli, Wellington Catholic School Board, Principal
View the recording online here.
This event is sponsored by the Canadian Mental Health Association Waterloo Wellington's Family Council, Parents for Children's Mental Health, Upper Grand District School Board and Wellington Catholic District School Board.
---
Resources
Here 24/7 is your front door to the addictions, mental health and crisis services provided by 11 partner agencies across Waterloo – Wellington. All you need to do is reach out to us.
Parents for Children's Mental Health
Parents for Children's Mental Health believe that children, youth, and their families suffering from mental health challenges deserve our extreme respect and assurance.  We are dedicated to improving the lives of these families.
Local School Board Information
We all want our children to feel mentally well, grow up happy and to learn how to navigate life's challenges, but it's not always easy to know what to do. We're here to help.
Family Counselling and Support Services
Webinars
'OpenHouse on Autism' – Managing your child's 'back to school' anxiety