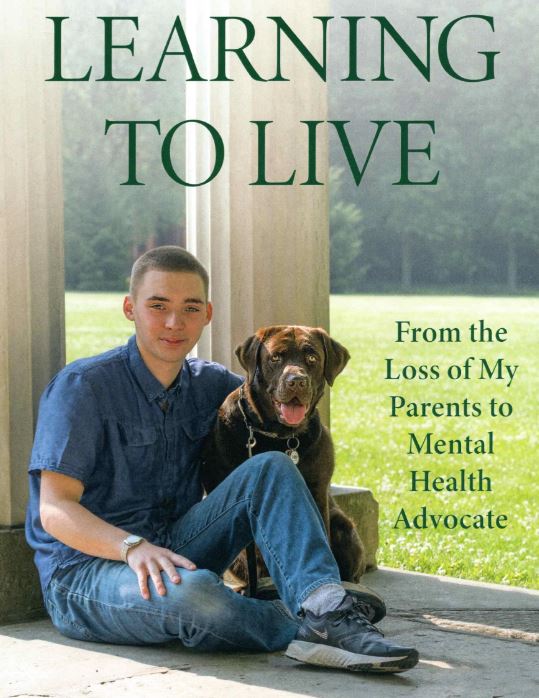 CMHA advocate pens inspiring book
Jul 27, 2022
Noah Irvine is a valued member of the CMHA Waterloo Wellington community and a mental health advocate with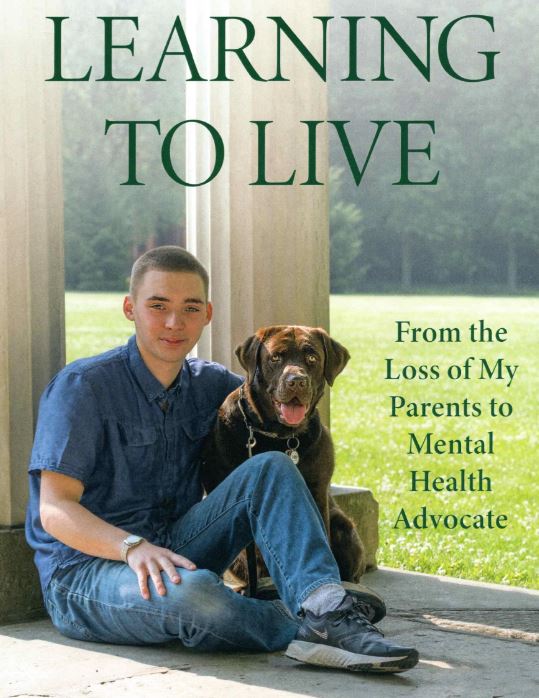 an inspiring story in the face of adversity.
Noah lost his mother to suicide when he was five years old. When Noah was 15, his father died of a prescription drug overdose after a long battle with mental illness. His response since his teens: advocating for a better mental health and addictions system. In 2017, he made headlines by writing letters to all of Canada's 338 Members of Parliament to push for change in the system.
Noah expanded his campaign to reach politicians at all levels – federal, provincial, territorial, and municipal. He wrote approximately 1,500 letters to politicians and others who could have an impact on mental health and addictions policy.
Most recently, he spent time during the pandemic to write a book, "LEARNING TO LIVE – From the Loss of My Parents to Mental Health Advocate."
Here is what Helen Fishburn, CEO, CMHA Waterloo Wellington, wrote about the book on his website:
"Noah Irvine's book "Learning To Live" is deeply personal, moving and inspiring.  Noah courageously shares the heart break that he has experienced early in his life from losing both of his parents to mental health and addiction.  Noah has channeled his devastating losses into passionate advocacy.  He has become a tireless advocate for mental health and addictions care both in his home community, and across Canada.  In the wake of a devastating global pandemic, where so many more people are suffering from mental health and addiction challenges, Noah's book comes at the right time.  His book is a must read – I literally couldn't put it down.  You will be inspired by Noah's insights, tenacity and resilience."
Noah is particularly moved that first responders, social workers, children's aid workers, and others in social services have been touched by his story. Noah says the messages in his book that resonate most with these audiences are about stigma reduction and humanizing people who struggle with substance use and the impact on their families.
CMHA Waterloo Wellington and CMHA Ontario support Noah on his journey to improve mental health for all Canadians.
For more information, visit: learningtolivebook.ca