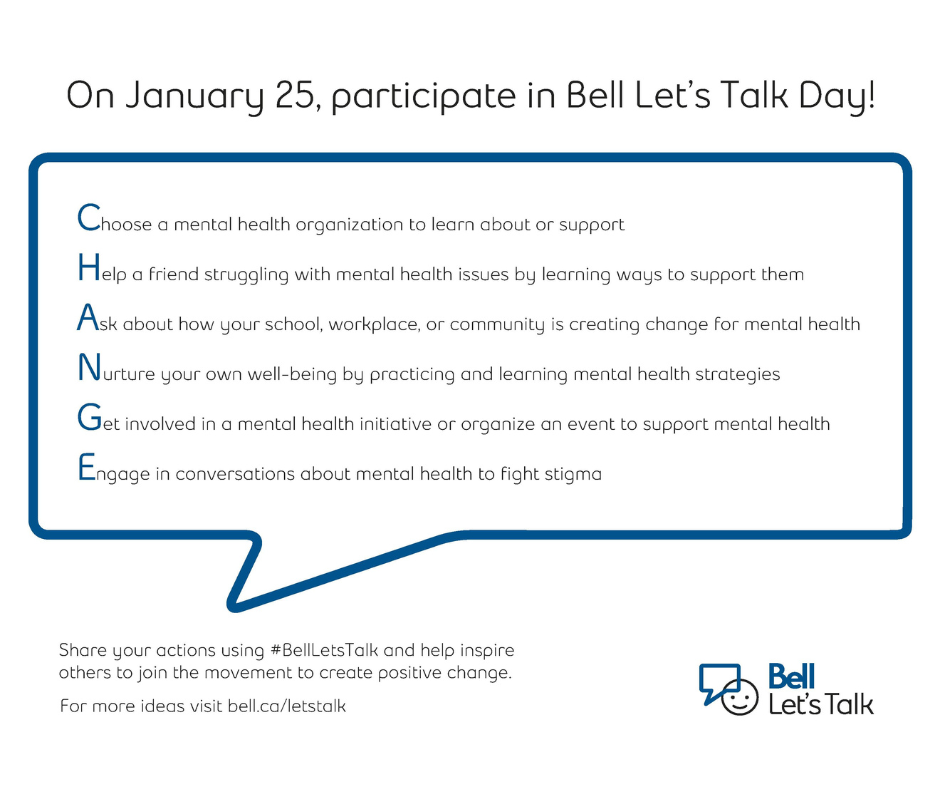 Bell Let's Talk 2023 – Mental Health Awareness
Jan 25, 2023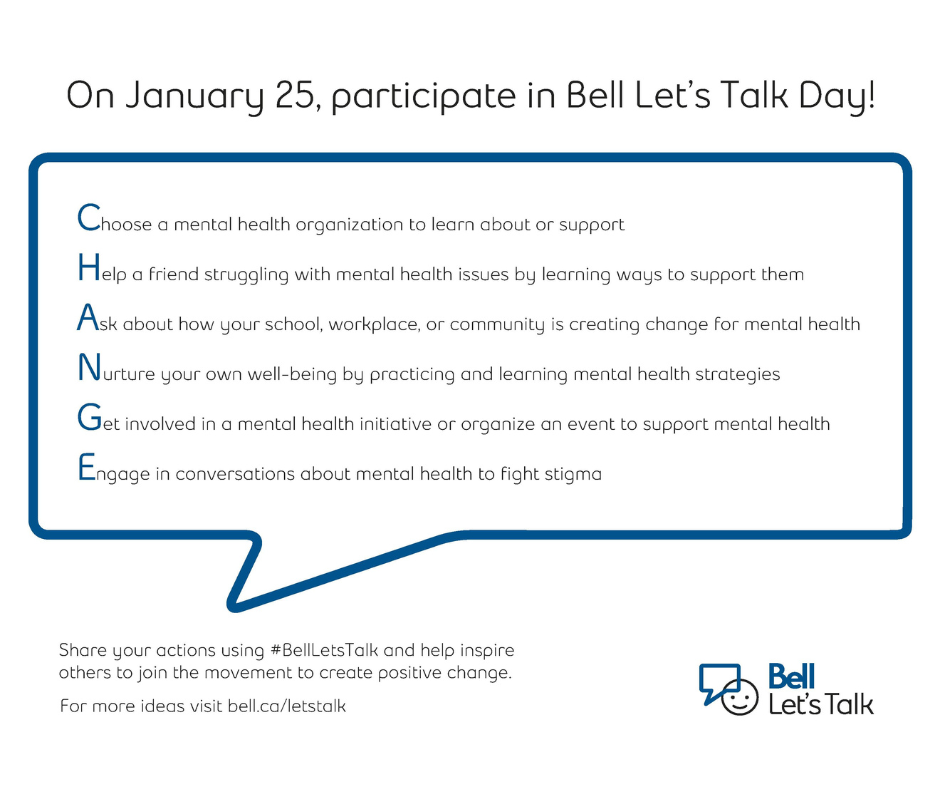 The new 2023 Bell Let's Talk awareness campaign – Let's change this – highlights the mental health crisis Canadians are facing in very real and personal ways and issues a collective call to action and change. On January 25 – and every day – we can all take meaningful action to create positive change. We encourage everyone to be a part of the change by taking one or more of the following actions:
Choose a mental health organization to learn about or support, learn more about CMHA WW here.
Help a loved one struggling with their mental health by learning how to support them, tips can be found here.
Ask about how your school, workplace or community is creating change for mental health. Did you know CMHA WW provides workplace and corporate training? Workplace and Corporate Wellness Program – CMHA Waterloo Wellington (cmhaww.ca)
Nurture your own well-being by practicing and learning mental health strategies. CMHA WW offers FREE webinars to nurture your wellbeing, click here to view our upcoming events.
Get involved in a mental health initiative or organize an event to support mental health, register for the Run for Women in support of CMHA WW here. Use the code "TAKE ACTION" active from January 25-31 to save on registration.
Engage in conversations about mental health to fight stigma. CMHA WW will be sharing stories on our social media.
The Canadian Mental Health Association Waterloo Wellington (CMHA WW) is a non-profit organization that provides a full care system for those with addictions, mental health or developmental needs. CMHA WW serves everyone from children to adults to seniors and helps individuals and families to lead lives filled with meaning and promise.