3rd Annual Ride Don't Hide Event Raises Over $60,000
Jul 31, 2018
With 236 riders registered and over $60,000 raised CMHA Waterloo Wellington's 3rd annual Ride Don't Hide event was our most successful to date!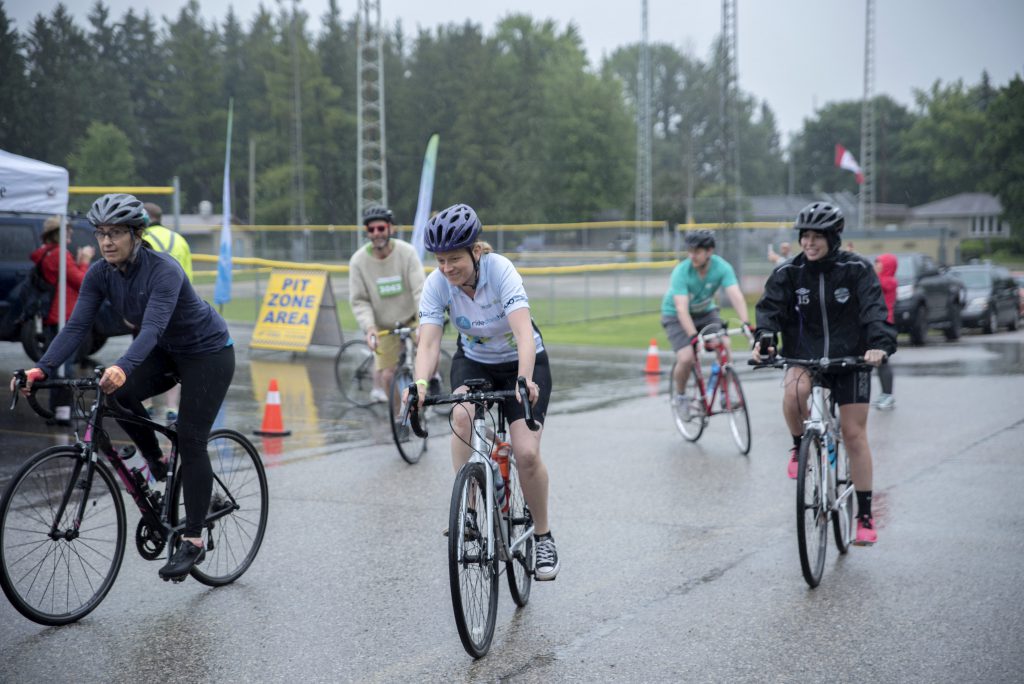 Heavy rain did not dampen the spirits of our participants. Cyclists donned their best rain gear and took on an 80km, 40km, 24km or a family-friendly 9.5km ride through the beautiful townships of Woolwich and Wellesley.
Hearing the stories of why people ride and support the Canadian Mental Health Association Waterloo Wellington is truly inspiring. Congratulations and thank you to those who participated in the ride. You cycled to put an end to the stigma of mental illness and the funds you raised will go directly to help those with mental health, addiction and developmental needs.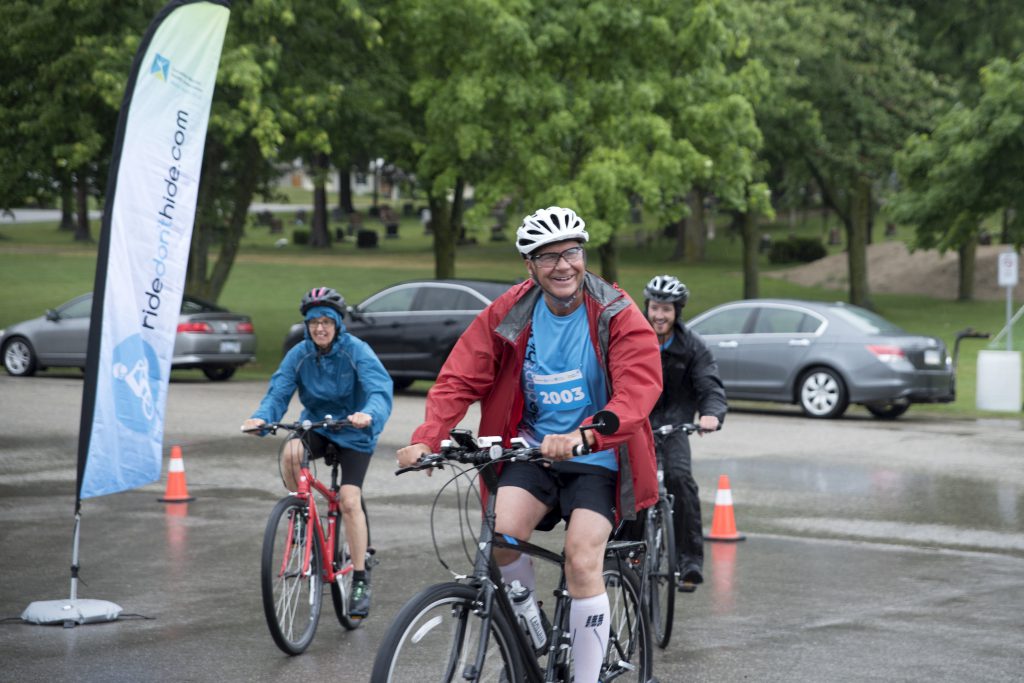 Thank you to our many volunteers who also braved the rain to support our riders.
We could not hold an amazing event like Ride Don't Hide without incredible support from the community. Thank you to our sponsors:
Wellness Sponsor: Toyota Motor Manufacturing Canada
Family Sponsor: KPMG, RWDI Consulting Engineers and Scientists, Hicks Morley
Thank you to our Corporate Team Sponsors:
Overlap Associates, S.G. Cunningham, Escrypt, and Foxnet
Thank you to our Media Sponsors:
CTV, KFUN, Virgin, and Waterloo Region Record
Thank you to the Waterloo Regional Police for keeping our riders safe along the route.
Ride Don't Hide takes place in 31 communities, across seven provinces.
Canadians can still donate to this year's Ride Don't Hide until July 31, 2018. They can do so in person at their local CMHA branch or region, or by visiting http://ridedonthide.com/on/ride/waterloo-wellington/.
Next year, Ride Don't Hide will take place on Sunday June 23, 2019.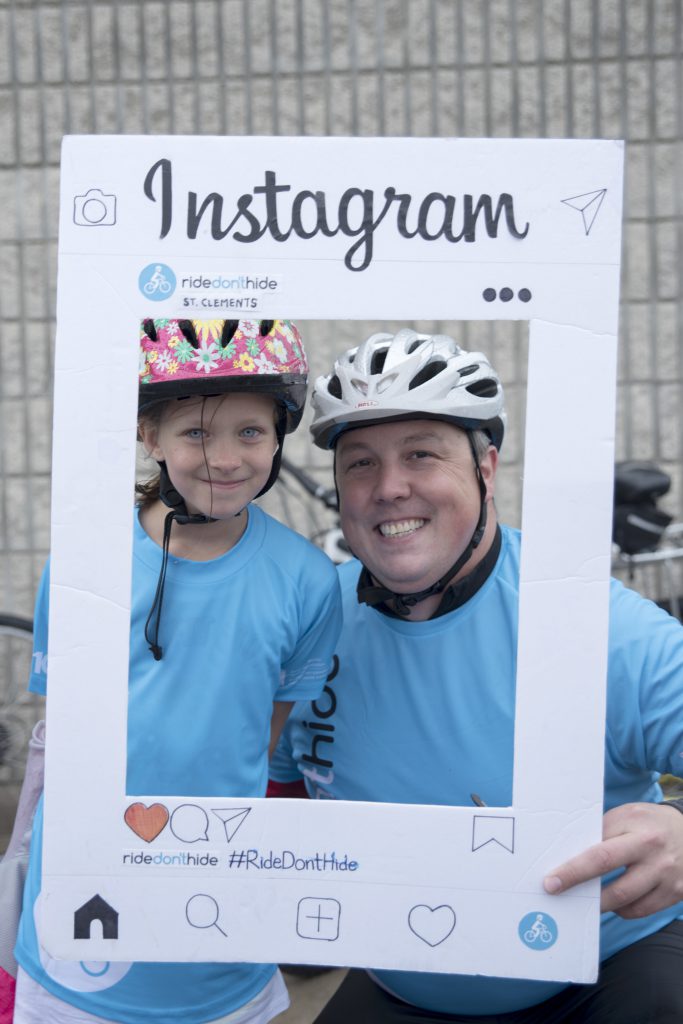 To view more photos from Ride Don't Hide, please click here.