You are currently on the:
CMHA National
Visit our provincial websites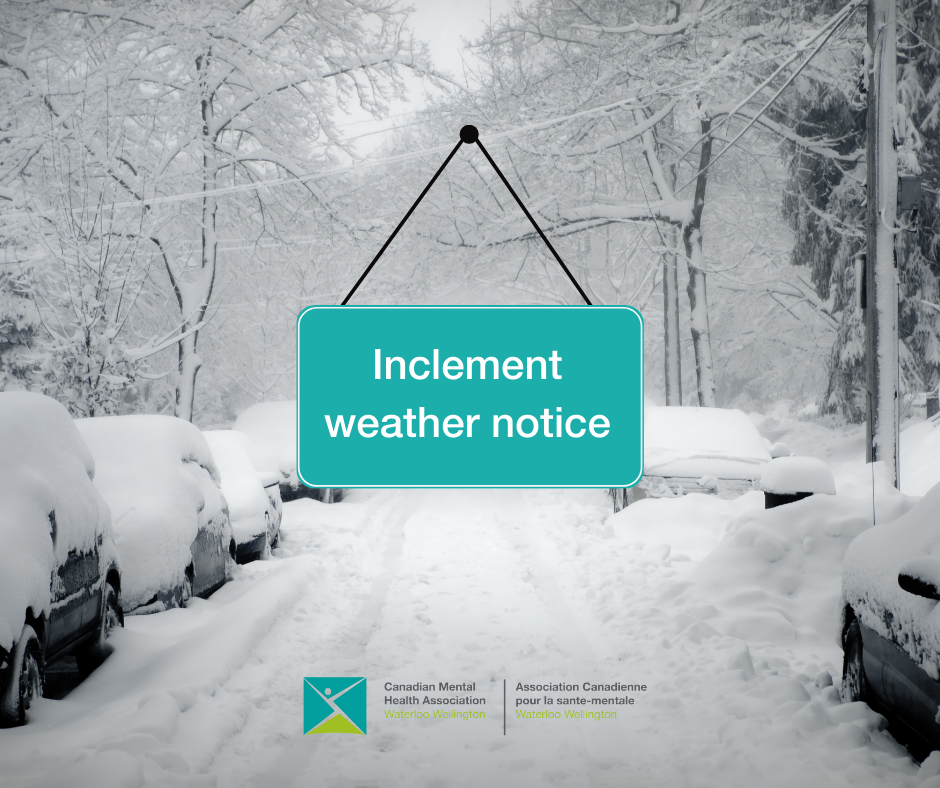 Inclement Weather Notice – February 23, 2023
Feb 23, 2023
Please note our Cambridge, Fergus, Mount Forest, Blue Springs sites are closed today due to inclement weather. Our 80 Waterloo, Silvercreek and King St. sites remain open. We will shift most appointments to virtual if possible, if you have an appointment scheduled your worker will connect with you.