Employment Services
Dec 9, 2021
Employment Services assists individuals with disabilities in Waterloo Region and Wellington County to obtain competitive, paid employment. A range of employment supports are offered through three programs: Bridging Employment Supports, Links To Work, and New Directions (New Directions is available by internal referral only, within CMHA).
CMHA WW is a sponsoring partner in the Making Cent$ of Abilities Coalition, a local initiative highlighting the economic benefits of employing persons with disabilities and the available supports for employers in doing so. Click here to view a new online resource published by the coalition.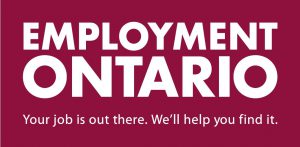 Job Developer, Tim Frey participated in a discussion on 'The Power of Investing in a Diverse Workforce – Essential For Business' for employers, please view below:
Employment supports include:
Individualized information and referral
In-depth assessment of employment goals and barriers
Personal employment planning
Service coordination to help meet your employment goals
Pre-employment/ job search/ interview skills
Individualized Employment Wellness Support and Marketing plans
Job development
Job maintenance coaching
Referral to BES and LTW
For enquiries or referral to the services, please call:
Intake at 519-749-3700 Ext. 4087
Toll free at 1-866-387-6660 Ext. 4087 or
TTY at 1-866-387-6661
Bridging Employment Supports (BES) receives funding from Employment Ontario to provide needs identification, assessment, and planning services for all people, 16 years of age and older, who experience a disability as a barrier to employment. Barriers may also be related to system factors, for example, people who are eligible for Employment Ontario programs (such as EI and reach-back recipients) may experience disabling conditions and not yet qualify for Ontario Disability Support Program (ODSP) services, or establish effective links to ODSP Employment Support. This service approach ensures that people have support throughout the process and receive information to make informed choices.
Criteria to access service through BES include:
Recent work experience and/or extensive volunteer work (e.g., during last 1-3 years)
Positive and realistic employment goal can be identified
Skills and education are present for desired occupation (i.e., able to start immediately), or are willing to acquire skills through a Skills Development application
Typically, the individual is not eligible for services from other providers (e.g., Ontario Disability Support Program-Employment Supports) or on an active WSIB claim
Other areas of life that may interfere with ability to focus on employment are addressed, and other essential resources (e.g., housing, health supports) are in place.
Click here to download the official BES brochure.
Links to Work (LTW), funded by Employment Ontario, is a comprehensive job development service that assists individuals 16 years of age and older who identify that a disability or mental health condition, creates a barrier to finding and keeping employment. LTW provides a range of supports to assist individuals to achieve success with respect to their employment goals. The Program Coordinator assists in developing a "Service Plan and Employment Wellness Support Plan" through an exploration of individuals' strengths and challenges related to past and current work-life wellness. This plan identifies the supports, accommodations and strategies that will help each person in maintaining wellness as he/she prepares for, obtains and begins a new job.
Job Preparation Support includes a range of service supports such as internet job search training, interview skills practice, work-life balance and resume development skills. Once individuals have completed their identified pre-employment skills, a Job Developer meets with them to develop a personalized Job Development Plan which includes identification of job search strategies, direct employer contact, attendance at interviews, and interview follow-up support. Job Coaching support is available once individuals secure employment to help them achieve a successful transition to their new job and workplace. Support may be regular (e.g. once or twice a week), occasional, or on an as needed basis for up to three months in order to help people maintain employment.
Criteria to access service through LTW includes:
a completed "Return to Work Action Plan" which outlines that the person has a clear employment goal and the skills required for the job
Anticipated completion of employment support services within a 52 week time frame
other areas of life that might interfere with focusing on employment are addressed and other essential resources (e.g., housing, health supports) are established, and
the individual is typically not eligible for services from other providers (e.g., Ontario Disability Support Program-Employment Supports)
Are you an employer? Please click here for the employer brochure.
Are you a worker? Please click here for the participant brochure.
Bridging Employment Supports (BES) and Links to Work (LTW) comply with Ontario's personal and personal health information privacy standards. The BES and LTW programs, as part of CMHA WW, a health service provider, deliver the Ontario Employment Assistance Services under an agreement with the Ministry of Advanced Education and Skills Development. The Ministry collects your personal and personal health information in accordance with the Freedom of Information and Protection of Privacy Act, (FIPPA) as well as the Personal Health Information and Protection Act (PHIPA).
New Directions is funded by the WWLHIN and provides supports to people with significant mental health issues who are active in programs such as FACT (Flexible Assertive Community Treatment Team) through the Canadian Mental Health Association Waterloo Wellington (CMHA WW). This service supports people to acquire and maintain meaningful activities such as volunteering or paid employment. Please contact your CMHA WW support coordinator for more information.