Canadian Mental Health Association Waterloo Wellington are proud to continue to provide a great program each summer for families of children with special needs. "Supporting Kids in Camp" provides children who have special needs with trained and experienced one to one workers, called Support Counsellors, so that they may attend specialized and/or integrated community camps.
There is no cost to families for this service!
This program is funded by the Ministry of Children and Youth Services (MCYS) and will help to address one-to-one support needs during summer camps. If you are interested in applying for a support counsellor so that your child may be fully included and supported at a camp program, please read the following information:
1) WHO CAN APPLY?
If you have a child under the age of 18, with two of the following: physical, cognitive, or behavioural challenges; living in Guelph-Wellington wanting to attend a day camp, but needs support for successful inclusion you are eligible to apply for a Support counsellor. We support day camps in the Guelph-Wellington region.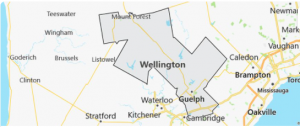 All eligible applicants must follow the process described below.
2) APPLICATION TO SUPPORTING KIDS IN CAMP – Registration opens April 1, 2022 at 12:00 PM
Choose a camp program for your child and register for that program.
Fill out the ONLINE APPLICATION. (If the week that you are interested in does not appear in the pull-down menu, that week is currently full) [Registration currently closed – we look forward to you joining us next year! If you wish to be notified about upcoming SKIC registration dates or events, you can join our email distribution list below]
Complete the "One Form" and email it within 3 days of your online registration to hold your space. skic@cmhaww.ca
The Program Coordinator will contact the camp, to ensure they are committed the philosophy of inclusion, and will contact your family regarding acceptance.
Confirmation of support will be sent by e-mail once all paperwork has been received, based on availability and eligibility.
Email Notification:
Join our email distribution list for notifications regarding SKIC registration dates and events.
Mail:
Jennifer Hughes Djaja – Supporting Kids in Camp Project Coordinator
c/o Canadian Mental Health Association Waterloo Wellington
485 Silvercreek Parkway North, Suite 1. Guelph, ONT. N1H 7K5
Phone: (519) 821-8089 ext: 7013
Fax: (519) 836-7459
Please Note:
In fairness to all, applications for a Support Counsellor are limited to one week during the summer.
Please be aware that registration is first come/first serve.
Please contact the Project Coordinator, above, for access to the One Form
Click on the following to access information:
---