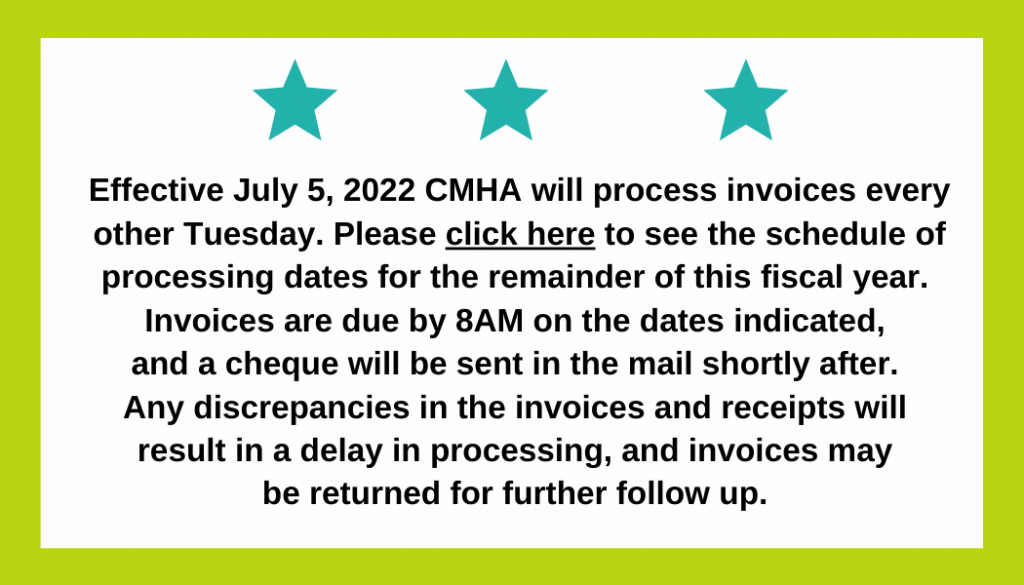 Working in partnership with families. Family Support Options offers a range of supports to families who are caring for a child, up to the age of 18, with a developmental or physical disability living in Wellington County.
For questions or more information about funding you already have within Family Support Options (FSO) – which includes the Special Services at Home (SSAH) and/or Medically Fragile Technologically Dependent (MFTD) funding programs at CMHA WW, please contact your Coordinator at (519) 821-8089 or 1-844-264-2993 (Colleen Scott  ext. 7509; Julie Bergwerff ext. 2518 or Lisa Romeo ext. 2507).
If you are a parent/legal guardian or service partner who is interested in determining if your child (ages birth to 17 years of age) is eligible for any of these funding programs offered through FSO at CMHA WW and you live in Guelph and/or Wellington County please refer to the Referral Information tab below.
For information and questions about the Supporting Kids in Camp (SKIC) Program – please contact Laura McDonald at ext. 7055
Information about CMHA WW's privacy policy can be found here.
What is SSAH / MFTD / SKIC
Special Services At Home
The Special Services at Home (SSAH) program is funded by the Ministry of Children, Community and Social Services.
Family Support Options (FSO) Coordinators assist families to apply for SSAH funding which provides one-to-one support in the home or in the person's community to meet personal development and growth goals. SSAH provides funding for parent relief and related supports to help the family meet their identified needs.
The FSO Program has options for funding.  Please talk with your Coordinator for more information.  This program provides financial support to all families to make use of the flexibilities attached to SSAH funding for assistance with camp costs, recreation, other respite options and/or temporary assistance with homemaking tasks.
Please click here for a brief information video of SSAH.
CMHA WW manages the CHAP (Community Helpers for Active Participation) worker database part of the respiteservices.com website.
Community Helpers for Active Participation (CHAP) is a database for families who would like to contract with an Independent Provider. The CHAP Coordinator screens individuals who are interested in supporting people with developmental or physical disabilities. Families who choose an Independent Provider can register and place classified ads so that they can be matched with individuals who are interested in providing support. The CHAP Coordinators search the database for families and send profiles of potential independent providers to registered families.
Support for children who are medically fragile / technology dependent (MFTD)
FSO Coordinators also manage "MFTD" supports which are geared towards providing individualized respite options for children who are medically fragile and technology dependent. This extra funding is intended to provide them with opportunities to participate in programs and activities that will enhance their socialization, learning, and enjoyment of seasonal recreation, as well as to provide their parents with needed respite from caregiving.
Seasonal Supports
Seasonal support funding may be available to children with the MFTD designation. Please contact your FSO Coordinator for more information.
Camp is a great opportunity to have new experiences and make new friends! Supporting Kids in Camp (SKIC) offers children with physical or developmental needs the opportunity to fully participate in the Wellington County based program of their choice – be it art camp, sports camp, computer camp – the possibilities are endless! This participation comes from the paid, trained, one-on-one Supporting Kids in Camp staff (called Support Counsellors) available through the program, all of whom have experience working in camps and with children with special needs, as well as strong support for inclusion programs in community camps through training for camp staff and consultation. All Support Counsellors participate in comprehensive training including sessions on working with children with physical needs, positive approaches to managing challenging behaviours, modifying camp programs and more. Applications for the program are processed on a first-come, first-served basis and are available in the Children's Services: Family Support Options section of the website under Supporting Kids in Camp (www.cmhaww.ca/skic).
Connect with SKIC Coordinator Laura McDonald at 519-821-8089 extension 7055.
Families have several other options to submit an invoice, that include the following **Please address all correspondence to SSAH:
You can submit your SSAH Invoice by email to: ssahinvoices@cmhaww.ca. The invoice for services provided can be found here.  Please ensure invoices and receipts are sent as PDF attachments.

Drop off in person

at the following CMHA WW offices: 80 Waterloo Ave., Guelph; 234 St. Patrick St. E., Fergus; 392 Main St., Suite 1, Mount Forest. Mailboxes labeled "SSAH Invoices" are available near the main entrances of the buildings.
Families can also

mail

their SSAH invoices to CMHA WW Attention: SSAH. 80 Waterloo Ave, Guelph, ON, N1H 0A1.
Click below to view invoice samples:
Click here for the Ministry of Children Community and Social Services list of temporary exceptions.
Click here to view more information about the invoicing process at CMHA WW.
Please click on the link below for more information: