On Sunday June 26th, 2016 we had over 135 riders take part in our inaugural Ride Don't Hide cycle event. Riders took part in either a family-friendly 8km ride or a 47km route. We were joined by thousands of other Canadians in 28 other cities across Canada and by hundreds of virtual riders in their communities who, together joined the movement to break the stigma around mental illness.
We raised over $22,000 for our branch! Thank you to our riders, our countless volunteers, our donors, and our many community sponsors who made the day possible!
Please click here to view our website – registration for the 2017 ride is active and we will have more details in September regarding routes.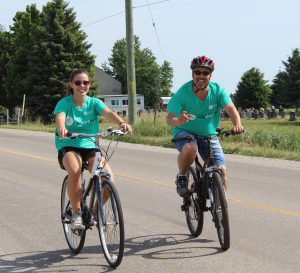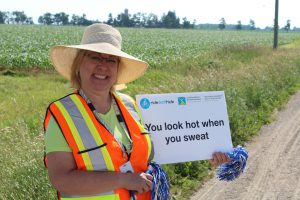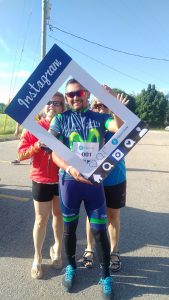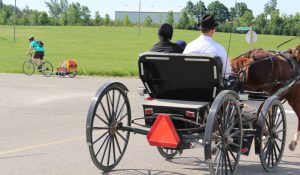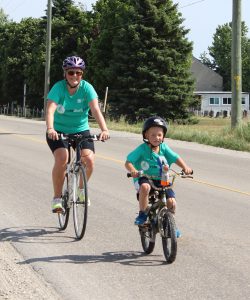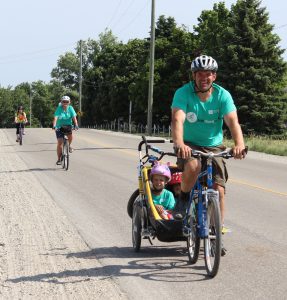 Thank you to all our amazing sponsors!
National Sponsors:
Scimitar, who provided our shirts and promotional items
Clif Bars – for keeping us nourished
Rocky Mountain Bicycles – for providing amazing prizes for our fundraisers
Impact Magazine and Frontstream, for helping us connect and build support
Local Sponsors:
Gold: Overlap, Toyota Motor Manufacturing Canada
Silver: TD Canada Trust, KPMG, RWDI Consulting Engineers and Scientists
Bronze: Elemental Interiors Design
Community: Telecom Computers, OPESU Local 291
Media: CTV Kitchener, KFUN 99.5FM, 105.3 Kool FM, Waterloo Region Record
In-kind:
The Hub Bicycle Shop for providing tune-ups for our riders
Come Alive Fitness for hosting our kick-off event and for donating a 10 class gym pass
Moffitt Print Craft Limited for our printed material
Culligan for keeping us hydrated
Platters for our delicious food
Waterloo Regional Police for keeping us safe along the route
Skylight Productions Videography and Spencer Sills Photography for capturing the day
Promo hound for your lovely bags
St. Jacobs Lions Club for donating their facility
Piper in Burg – Andrew – thank you for piping our riders out at the start