April 11, 2022
12:00 pm to 1:00 pm
Add to Calendar (iCal)
Add to Google Calendar

Many of us had a plan for what 2020 would look like, and COVID-19 likely wasn't included in that plan.  Day to day life feels out of our control right now, but we can control our own emotional responses to this "new normal". Practicing mindfulness and gratitude can transform the brain and help us feel more peaceful and less reactive.  We can't be anywhere else but where we are right now.  Working toward accepting this new reality can put us on the path toward new strategies to deal with it.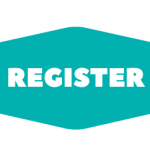 Registered attendees will also receive the recorded webinar emailed to them afterwards.  This ensures those working on shift have the ability to review the helpful information when they have time.
Contact education@cmhaww.ca with any questions or concerns.