December 21, 2020
10:00 am to 11:00 am
Add to Calendar (iCal)
Add to Google Calendar

The COVID-19 pandemic has changed how we live, work, connect and also how we manage our stress levels. Many of the 'in the moment' coping strategies we would normally use to take a break such as going to the gym, spa, out for lunch with a friend, playing organized sports or engaging in a bit of retail therapy are not as easily accessible as they used to be.
We need to get back to the basics of self-care in order to maintain good mental health. This might mean doing what is best for ourselves, or changing our holiday plans and traditions even though it might upset some people. During this webinar we will discuss self-care strategies that we can engage in, as well as some tip on how to assertively communicate our needs over the holidays.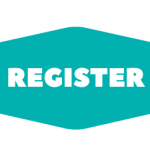 Registered attendees will also receive the recorded webinar emailed to them afterwards.  This ensures those working on shift have the ability to review the helpful information when they have time.
Contact education@cmhaww.ca with any questions or concerns.