February 24, 2021
6:30 pm to 7:30 pm
Add to Calendar (iCal)
Add to Google Calendar
During the change of seasons, many people experience Seasonal Affective Disorder (SAD). Join us to learn signs and symptoms of Depression and Seasonal Affective Disorder during the winter season. We will discuss strategies for coping, and how to say "no" if you just aren't up for socializing.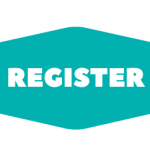 Use your registration link at any time to watch a recorded session.  This ensures those working on shift have the ability to review the helpful information when they have time.
Contact education@cmhaww.ca with any questions or concerns.