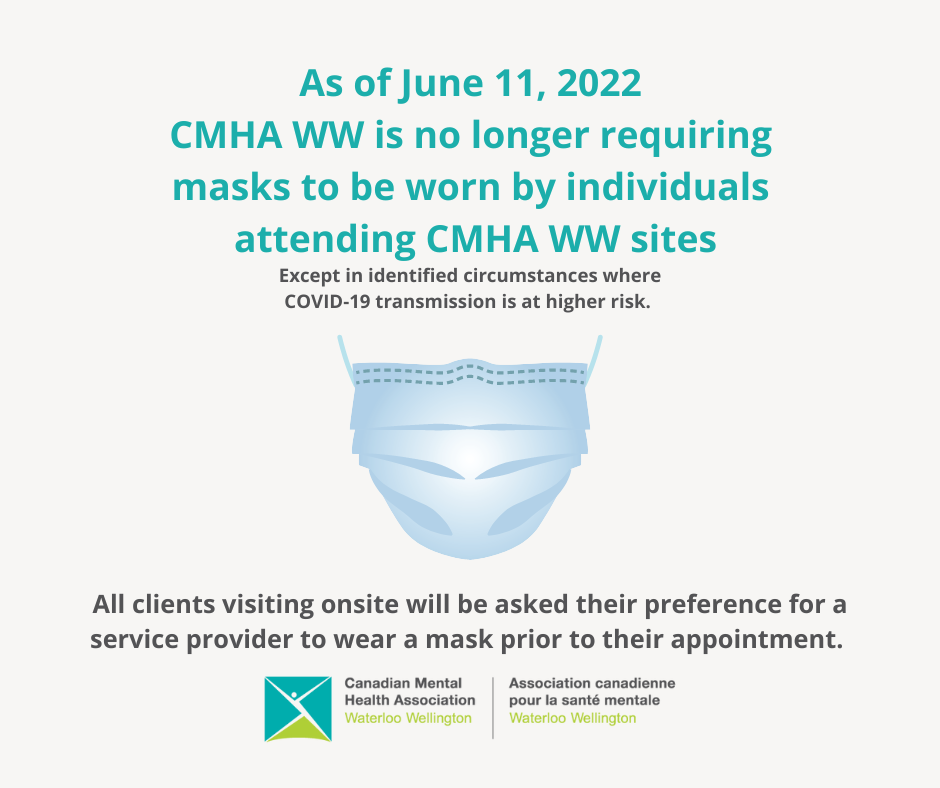 CMHA WW No Longer Requiring Masks as of June 11, 2022
Jun 22, 2022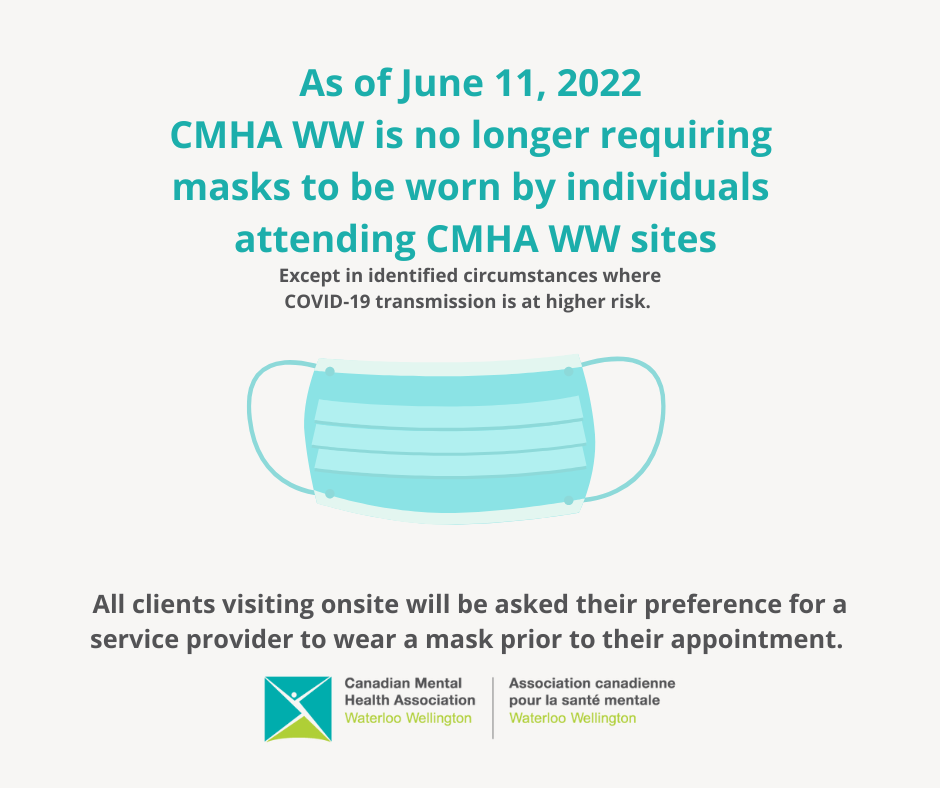 Masking requirement mandates are expiring as of June 11, 2022.  The Canadian Mental Health Association Waterloo Wellington is no longer requiring masks to be worn by individuals attending CMHA WW sites, except in identified circumstances where COVID-19 transmission is at higher risk.  
As an organization we continue to honour individual preferences, and masks will still be available for those who choose to wear them. All clients visiting onsite will be asked their preference for a service provider to wear a mask prior to their appointment.
People visiting CMHA WW should continue to wear a mask if they feel it is right for them, are at high risk for severe illness, recovering from COVID-19, or are a close contact of someone with COVID-19. We will continue to screen for COVID-19 when you visit us in person, and you may be asked to wear a mask in certain circumstances. Please do not visit a CMHA WW site if you are experiencing COVID-19 symptoms.
Please note that if numbers rise, mask mandates may be reinstated.