You are currently on the:
CMHA National
Visit our provincial websites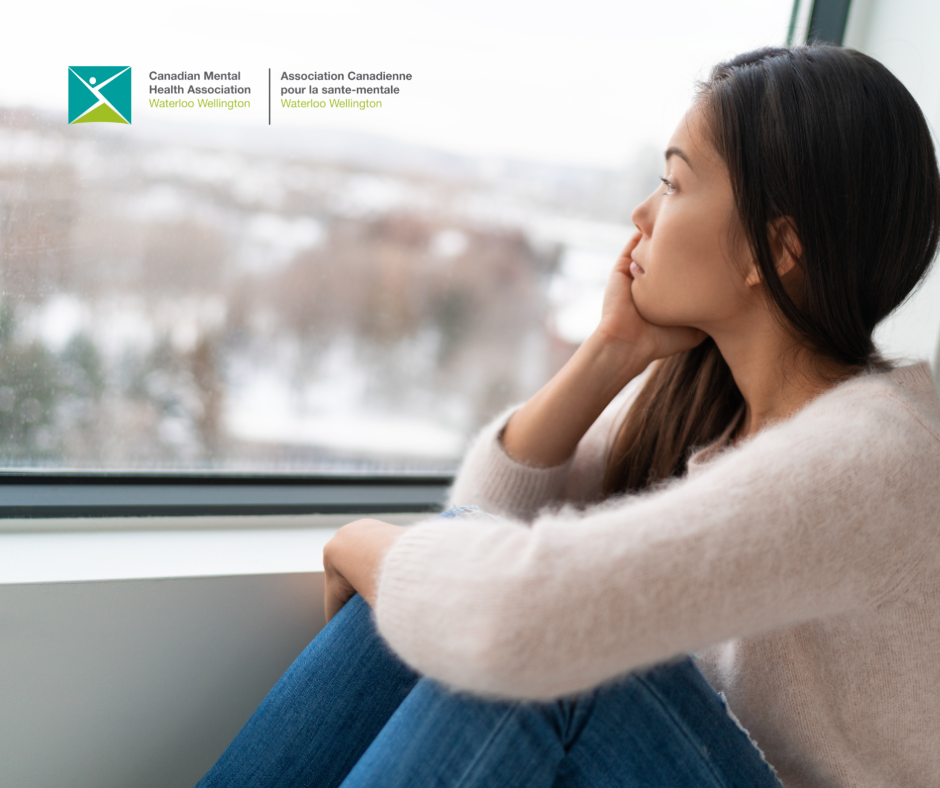 Blue Monday Myth, Mental Health Challenges a Reality
Jan 16, 2023
For 15 years, the third Monday in January has been dubbed "Blue Monday," billed as "the most depressing day of the year." This simply isn't true. Research in Ontario suggests that 15 percent of the general population have experienced the winter blues, which can include changes in appetite and lethargy as the days grow shorter. The winter blues differs from Seasonal Affective Disorder, or SAD, which affects about two percent of the population and is a serious form of depression. Symptoms include weight gain, decreased energy and fatigue. However, the challenges we are facing this January 2023 are real and most people are impacted, the weather is chilly, we may be sad about the end of the holidays, and the impacts and uncertainty of COVID-19 continue.
The Canadian Mental Health Association Waterloo Wellington (CMHA WW) offers tips to support your mental health:
Eating a balanced diet, getting enough sleep, and moving your body naturally help reduce stress and are a good start to overall wellness.
Stress can come up when there are too many things going on. Learning to say no is a real skill that takes practice. Try to look for ways to make your to-do list more manageable. 
The way you think about situations affects the way you respond to them. Unhelpful thoughts, such as believing that everything must be perfect or expecting the worst possible outcome, can make problems seem bigger than they really are.
Practices like yoga, meditation, mindfulness, prayer, or breathing exercises can help you quiet your mind and look at problems from a calmer, more balanced point of view. 
Check in with yourself daily to see how you are feeling emotionally, this helps with misplacing your feelings of frustration and anger.
Reaching out and talking to a professional can help you get those feelings of frustration out and express your feelings in a productive way.
Spend less time on social media and electronics. Seek information from reliable news sources only. Limit checking in on the latest news to short, defined periods, and refrain from setting related push notifications on your device.
CMHA Waterloo Wellington is here to help. CMHA WW offers a number of programs and services as well as crisis support through Here 24/7, 1-844-437-3247. Visit our website to www.cmhaww.ca/events to access free webinars to increase your mental wellness and visit www.here4help.ca for resources for coping with mental health during COVID-19.
The Canadian Mental Health Association Waterloo Wellington (CMHA WW) is a non-profit organization that provides a full care system for those with addictions, mental health or developmental needs. CMHA WW serves everyone from children to adults to seniors and helps individuals and families to lead lives filled with meaning and promise.