Location Map:
March 1, 2019 to March 2, 2019
7:30 pm to 12:00 am
GolfPlay
4500 King Street East #6
Kitchener ,

Canada
Add to Calendar (iCal) Add to Google Calendar
Tee up for Mental Health is raising money for our Skills for Safer Living program. Consider putting in a team!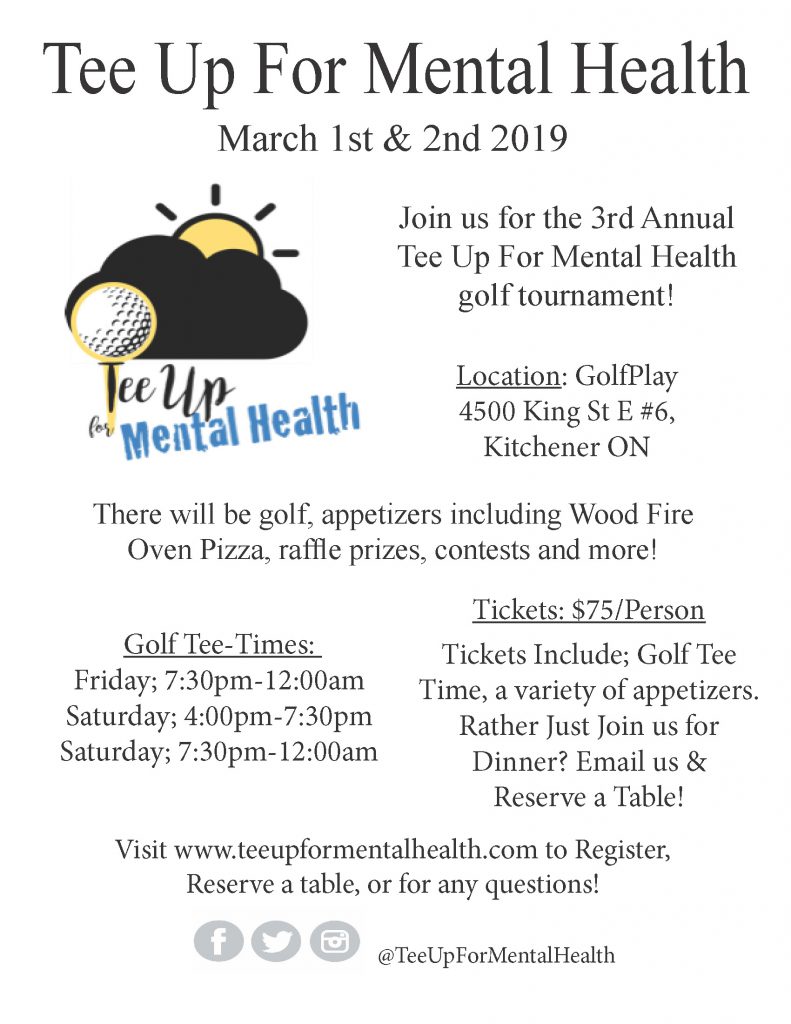 Visit www.teeupformentalhealth.com for more details.